Sweenor's Chocolates offers a wide selection of favors for every occasion!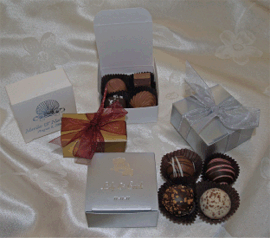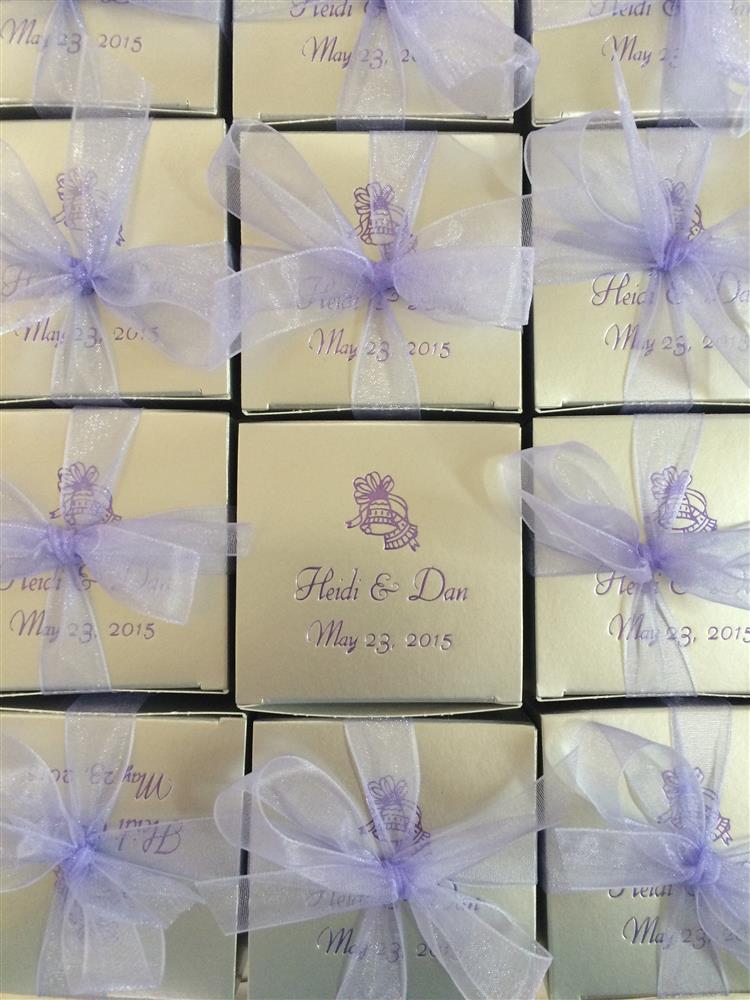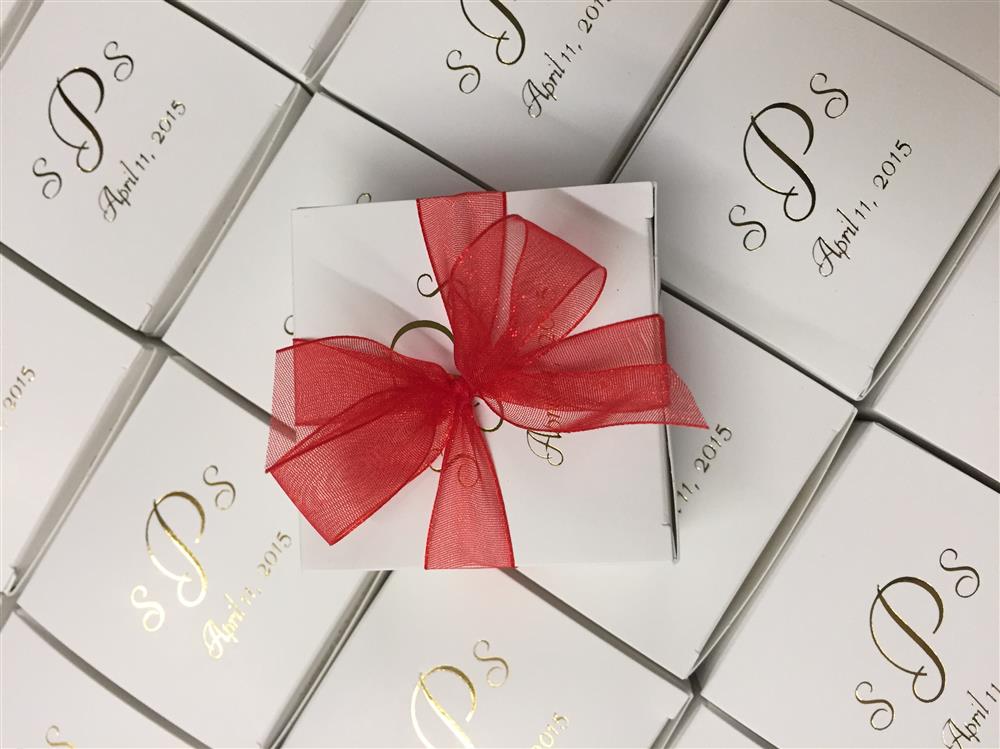 Our boxed chocolates, with two, four or six pieces, make wonderful wedding favors on the sweetest day of your life! Choose from a gold, silver or white box and your choice of our organza ribbon to add the final touch. Boxes can also be personalized with embossing.
Please allow 4 weeks for printed boxes (minimum of 125) and 2 weeks for non-printed boxes. Non-printed boxes can be ordered below for your convenience. The minimum quantity is 25.
For more information and pricing: Boxed Favor Information. Because of the labor involved we do not offer quantity discounts for favors.
Embossing options: Colors Typestyles and Fonts Monograms Graphics
Sweenor's Chocolates can put the finishing touch on other occasions too! We offer molded chocolate shapes that are perfect for bridal or baby showers, birthday parties, corporate events, or whatever else you might be celebrating. Our molds can be made on or off a lolipop stick, sealed in a bag, or tied with organza ribbon. Choose milk or dark chocolate (or some of both!) to satisfy all of your guests. Nautical themed favors are some of our most popular! Candy shells or rocks can be added to these for some extra flair.
Organza ribbon color chart: Organza Ribbon Color Chart
Visit us on Pinterest (pinterest.com/sweenors/weddingshower-favor-ideas/) and follow us on instagram (@sweenorschoc) for more ideas and inspiration!
Feel free to call us at 401.783.4433, email us at info@sweenorschocolates.com, or visit us in Wakefield or Garden City!